Features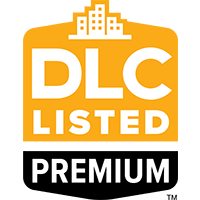 DLC QPL v5.1 Listed
The DesignLights Consortium® (DLC) is a non-profit organization promotes high-quality, energy-efficient lighting products in collaboration with utilities and energy efficiency program members, manufacturers, lighting designers. DLC Listed high performing LED lighting products may qualify for rebates.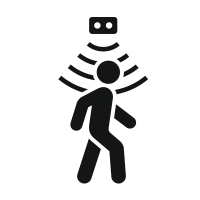 Bi-level Control Option
Bi-Level Dimming control maximizes energy savings and is simpler than ever by combining an occupancy sensor, a timer, customizable three-step dimming switches and a photo sensor to detect the amount of ambient light surrounding the fixture.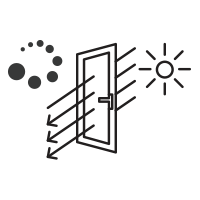 Daylight Harvesting Option
Daylight Harvesting Sensor is a control device that reduces electric light in building interiors when daylight is available, in
order to reduce energy consumption. Daylight harvesting takes advantage of naturally available light, is a key energy-saving strategy for commercial spaces.
Emergency Backup Available
When there is a power outage, the emergency backup driver and battery will power the
light for at least 90 mins.
Specs & Variations
| Model | Length | LED Wattage | Lumen@4000K | Efficacy@4000K | Lumen@5000K | Efficacy@5000K |
| --- | --- | --- | --- | --- | --- | --- |
| FLHB 2D 065 | 2 ft | 65w | 8,450 lm | 130 lm/w | 8,515 lm | 131 lm/w |
| FLHB 2D 085 | 2 ft | 85w | 11,475 lm | 135 lm/w | 11,560 lm | 136 lm/w |
| FLHB 2D 105 | 2 ft | 105w | 14,175 lm | 135 lm/w | 14,280 lm | 136 lm/w |
| FLHB 2D 130 | 2 ft | 130w | 17,550 lm | 135 lm/w | 17,680 lm | 136 lm/w |
| FLHB 2D 155 | 2 ft | 155w | 20,925 lm | 135 lm/w | 21,080 lm | 136 lm/w |
| FLHB 2D 170 | 2 ft | 170w | 22,950 lm | 135 lm/w | 23,120 lm | 136 lm/w |
| FLHB 2D 210 | 2 ft | 210w | 28,350 lm | 135 lm/w | 28,560 lm | 136 lm/w |
| FLHB 4D 155 | 4 ft | 155w | 20,925 lm | 135 lm/w | 21,080 lm | 136 lm/w |
| FLHB 4D 170 | 4 ft | 170w | 22,950 lm | 135 lm/w | 23,120 lm | 136 lm/w |
| FLHB 4D 210 | 4 ft | 210w | 28,350 lm | 135 lm/w | 28,560 lm | 136 lm/w |
| FLHB 4D 255 | 4 ft | 255w | 34,425 lm | 135 lm/w | 34,680 lm | 136 lm/w |
| FLHB 4D 300 | 4 ft | 300w | 40,500 lm | 135 lm/w | 40,800 lm | 136 lm/w |
| FLHB 4D 400 | 4 ft | 400w | 54,000 lm | 135 lm/w | 54,400 lm | 136 lm/w |
Build Your Light
Family
Model
Color Temperature
Input Voltage
Lens Type
Optional Adds-on

FLHB

2D 065 - 2 ft, 65w

4D 155 - 4 ft, 155w

2D 085 - 2 ft, 85w

4D 170 - 4 ft, 170w

PIR

- PIR occupancy control

2D 105 - 2 ft, 105w

4D 210 - 4 ft, 210w

MCW

- Bi-level occupancy control

2D 130 - 2 ft, 130w

4D 255 - 4 ft, 255w

DLH

- Daylight harvesting control

2D 155 - 2 ft, 155w

4D 300 - 4 ft, 300w

CB

- Aircraft cable mount

2D 170 - 2 ft, 170w

4D 400 - 4 ft, 400w

PM

- Conduit Pendant mount

2D 210 - 2 ft, 210w
* Ordering information is for reference only. Some product configurations are not available. Please consult spec sheets for specific product availability and for further details.
1) extra cost may apply
Documents & Downloads