Features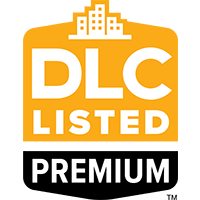 DLC QPL v5.1 Listed
The DesignLights Consortium® (DLC) is a non-profit organization promotes high-quality, energy-efficient lighting products in collaboration with utilities and energy efficiency program members, manufacturers, lighting designers. DLC Listed high performing LED lighting products may qualify for rebates.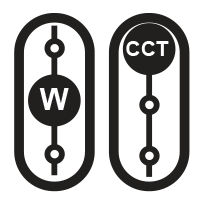 Wattage and Color Selectable
Choose wattage and/or color temperature (3500K/4000/5000K) before, during, or after the installation with integrated dip switch.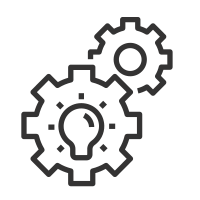 Control Options
Easier than ever before, factory installed controls enables a smooth installation process, providing options for Bi-Level Microwave Dimming control or Networked Lighting controls. This streamlined approach ensures maximum energy savings.
NSF Certified
Conforms to the requirements of NSF/ ANSI 2 – Food Equipment. Designed and constructed to minimize the risk of contamination, promoting food safety and hygiene throughout the foodservice process. NETWORKED LIGHTING CONTROL
OPTIONS AVAILABLE
Networked Lighting Controls (NLC) offer Luminaire Level Lighting Control (LLLC) based on Bluetooth-enabled Mesh Networking of Luminaires. Individual addressability enables luminaires to be communicated with each other within the zone/network. Luminaires can be grouped, trim and controlled by using the smart device app or connected wall switches. Scheduling, scene and sensors can be added for automation among the lights within the zone/group.
LEARN MORE
Specs & Variations
MODEL
CCT
Selectable Wattage / Color
FVTA/2-135
FVTA/2-115
FVTA/2-100
FVTA/2-135/115/100
5000K
22,275 lm
19,320 lm
17,100 lm
4000K
22,680 lm
19,665 lm
17,400 lm
3500K
22,005 lm
19,090 lm
16,900 lm
Selectable Wattage / Color
FVTA/2-200
FVTA/2-185
FVTA/2-155
FVTA/2-200/185/155
5000K
32,400 lm
30,525 lm
26,040 lm
4000K
33,000 lm
31,080 lm
26,505 lm
3500K
32,000 lm
30,155 lm
25,730 lm
Build Your Light
Family
Length
Model
Color Temperature
Options

FVTA/2

4D - 4 ft

100 - 100w

115 - 115w

135 - 135w

MC

- Bi-level Microwave Motion and Daylight Dual Sensor

135/115/100 - 135/115/100w Selectable

35/40/50

- 3500K/4000K/5000K Selectable

AC

- Aircraft cable mount kit

155 - 155w

185 - 185w

200 - 200w

WBN

- Wireless Bluetooth Networked Control (NLC)

200/185/155 - 200/185/155w Selectable

WBM

- Wireless Bluetooth Networked Control w/ Microwave motion and daylight sensor (NLC)
* Ordering information is for reference only. Some product configurations are not available. Please consult spec sheets for specific product availability and for further details.
Documents & Downloads