Features
Secondary Surge Protection
Secondary surge protector is included, total surge protection: driver 6kV/4kV + Secondary 10kV.
Easy Installation
Tool-less entry for easy installation.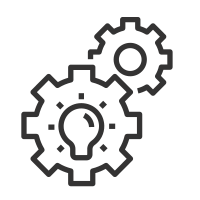 Control Options
FSTA comes with ANSI C136.41 (7 pin NEMA) receptacle, and compatible with 3, 5 or 7 pin twist lock controls.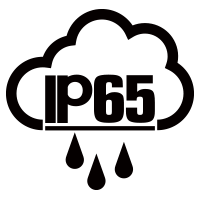 IP 65 Rated
IP rated as "dust tight" and protected against water jet.
Specs & Variations
| Model | LED Wattage | [email protected] | [email protected] | [email protected] |
| --- | --- | --- | --- | --- |
| FSTA 03 | 30W | 4,379 lm | 4,317 lm | 3,900 lm |
| FSTA 04 | 40W | 5,596 lm | 5,451 lm | 5,200 lm |
| FSTA 05 | 50W | 6,854 lm | 6,686 lm | 6,500 lm |
| FSTA 06 | 60W | 8,025 lm | 7,891 lm | 7,500 lm |
| FSTA 07 | 70W | 9,161 lm | 8,909 lm | 8,750 lm |
| FSTA 08 | 75W | 9,571 lm | 9,281 lm | 9,000 lm |
| FSTA 10 | 100W | 14,396 lm | 14,054 lm | 13,000 lm |
| FSTA 11 | 110W | 15,412 lm | 15,030 lm | 14,300 lm |
| FSTA 12 | 120W | 15,989 lm | 15,607 lm | 15,000 lm |
| FSTA 14 | 135W | 17,395 lm | 16,999 lm | 16,875 lm |
| FSTA 15 | 150W | 19,528 lm | 19,036 lm | 18,000 lm |
| FSTA 17 | 165W | 21,355 lm | 20,765 lm | 19,800 lm |
Build Your Light
| | | | | | | | |
| --- | --- | --- | --- | --- | --- | --- | --- |
| Family | Model | | Color Temperature | Input Voltage | IES Distribution | Housing Color | Optional Adds-on |
| FSTA | | | | | | | |
| | 03 - 30w | 10 - 100w | 27 - 2700K 1 | | | | |
| | 04 - 40w | 11 - 110w | | | | | |
| | 05 - 50w | 12 - 120w | | | | | |
| | 06 - 60w | 14 - 135w | | | | | |
| | 07 - 70w | 15 - 150w | | | | | |
| | 08 - 75w | 17 - 165w | | | | | |
* Ordering information is for reference only. Some product configurations are not available. Please consult spec sheets for specific product availability and for further details.
Note. 1) available for special order; 2) FSTA10/11/12/14/15/17 models; 3) extra cost apply
Case Studies
Documents & Downloads