Features
Wattage Adjustable
Wattage/lumen can be adjusted before, during or after the installation for various application needs.
Secondary Surge Protection
Secondary surge protector is included, total surge protection: driver 6kV/4kV + Secondary 10kV.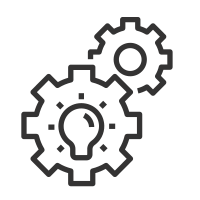 Control Options
FSTA comes with ANSI C136.41 (7 pin NEMA) receptacle, and compatible with 3, 5 or 7 pin twist lock controls.
Easy Installation
Tool-less entry and wiring terminal block for easy installation.
Specs & Variations
| | | | | |
| --- | --- | --- | --- | --- |
| MODEL | CCT | | | |
| Adjustable Wattage / Lumen | | 60W | 50W | 40W |
| FSTA/2-L-30 | 3000K | 8,280 lm | 6,900 lm | 5,520 lm |
| FSTA/2-L-40 | 4000K | 8,580 lm | 7,150 lm | 5,720 lm |
| FSTA/2-L-50 | 5000K | 8,640 lm | 7,200 lm | 5,760 lm |
| Adjustable Wattage / Lumen | | 90W | 75W | 60W |
| FSTA/2-M-30 | 3000K | 12,420 lm | 10,350 lm | 8,280 lm |
| FSTA/2-M-40 | 4000K | 12,690 lm | 10,575 lm | 8,460 lm |
| FSTA/2-M-50 | 5000K | 12,960 lm | 10,800 lm | 8,640 lm |
| Adjustable Wattage / Lumen | | 120W | 100W | 80W |
| FSTA/2-H-30 | 3000K | 16,560 lm | 13,800 lm | 11,040 lm |
| FSTA/2-H-40 | 4000K | 16,920 lm | 14,100 lm | 11,280 lm |
| FSTA/2-H-50 | 5000K | 17,160 lm | 14,300 lm | 11,440 lm |
| Adjustable Wattage / Lumen | | 240W | 200W | 150W |
| FSTA/2-X-30 | 3000K | 31,440 lm | 26,200 lm | 19,650 lm |
| FSTA/2-X-40 | 4000K | 32,400 lm | 27,000 lm | 20,250 lm |
| FSTA/2-X-50 | 5000K | 33,360 lm | 27,800 lm | 20,850 lm |
Build Your Light
Family
Model
Color Temperature
IES Distribution
Options

FSTA/2

L - 60w/50w/40w wattage field-adjustable

HV

- 480v input upgrade

1

M - 90w/75w/60w wattage field-adjustable

H - 120w/100w/80w wattage field-adjustable

X - 240w/200w/150w wattage field-adjustable

DL

- photocell +daylight harvesting

DM

- photocell +daylight harvesting + midnight dimming
* Ordering information is for reference only. Some product configurations are not available. Please consult spec sheets for specific product availability and for further details.
Note. 1) available for special order
Case Studies
Documents & Downloads